ECO-EDUCATION MODELS
There is no better way to preserve your local environmental treasures than through  eco-tourism and eco-education. WILD BY NATURE presents two ecological models in our Environmental Education Retreat and our Indigenous California Baja Cruise. The two models presented here are easy to adapt to your specific interest. The models are presented in detail with notations throughout, and our Links page lists supporting academic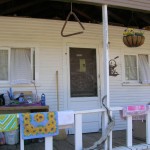 links, including State Curriculum Standards. Offering a course in your town will stimulate the local economy and support community sustainability through lodging and sales. It is especially helpful to the arts. You will find that the local public and private institutions (schools, service groups, etc.) will participate on academic, environmental, and economic levels. Fundamentally, by celebrating your local natural treasures, you will help your community preserve them in perpetuity. Please contact us if you need inspiration putting together your eco-education idea.
You can expect better results by keeping costs to a minimum and engaging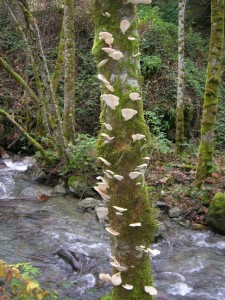 the entire native and non-native community to participate. Based on the success of our Northern California model, we developed our Southern California model, the Indigenous California Baja Cruise. The feasibility of our cruise model proved so successful that it stands ready with a list of eager participants.
The shortcomings of the retreat in Northern California lie in travel distance. The town of Orleans is so remote that we quickly learned to target groups of teachers rather than individual teachers. The shortcomings of the cruise were that it required greater university level committment and the political atmosphere of Tijuana in the drug cartel battles. Although the cruise was designed to fulfill university credit, it may prove easier for the student to seek Independent Study approval.
An important part of organizing these sessions is to secure advertising months in advance. The advertisers need a full season to post your course and your target group needs a full season to calendar the course, thus mandating that your ad is up and ready 6 months in advance. There are many free ad spaces, especially if you have invited the local press to participate from the onset.
This was our ad with a photo of my grandmother in 1914 at age 24. [Return later to see ad here.]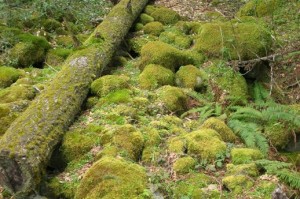 ECO-EDUCATION MODELS presented here:
I Environmental Education Retreat, and
II Indigenous California Baja Cruise.
I Environmental Education

Retreat
This course was offered successfully for the summers of 2007 and 2008. It is offered here as a model:
Course Overview and Syllabus
Combining a scholarly approach with an indigenous perspective, WILD BY NATURE offers university credit to learn environmental education along the banks of the Klamath River. This Environmental Education Retreat is designed for, but not limited to California schoolteachers. WILD BY NATURE is affiliated with Humboldt State University (HSU) Extended Education where our students can earn 2.5 Continuing Education Units (CEU), or 3 CEU by completing an agreed upon academic assignment. Our one week course fulfills California state academic requirements.
This retreat is set in the town of Orleans, once known as Panamnik by the Karuk Tribe and other local Indians in Humboldt County, CA. Panamnik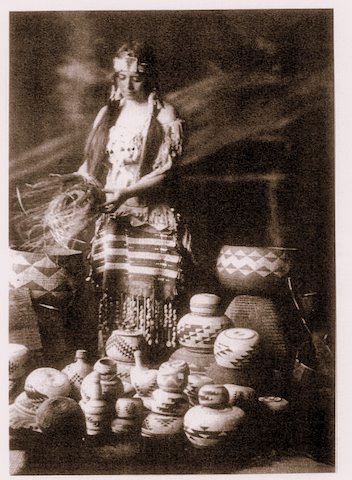 celebrated a culture of great abundance until the Gold Rush era, making Orleans a microcosm of California history. Despite the radical paradigm shift, Orleans is still rich in native culture, gold, timber, salmon, and today's environmental movement including eco-tourism, organic produce, and organic wines.
In order to implement facts and purpose, this course strives to merge the ancient with the contemporary and, in effect, support the oral tradition with modern academic tools. Our intention is to ignite purpose and value in what is learned. In collaboration with our supporting organizations, Wild By Nature has designed a curriculum with on-site studies in biology, botany, riparian studies, native plant studies, environmental history, environmental policy, Gold Rush history, Native culture, basketry, art, and language. The learning experience is augmented with activities such as river rafting, salmon refuge restoration (stream work), and a traditional salmon bake.
Class Schedule
Learning-on-location helps in preserving your natural treasures as well as enhancing the local economy. Each of the classes listed below can be coordinated with ongoing volunteer projects and educational outreach. The success of your classes will be in great measure determined by how well you work with your local community.
Mon:   AM:   Introduction and Background of Panamnik Orleans
PM:   Visit local environs and swimming holes
Tues:  AM:   Fire and Acorns as historic staples in local culture
PM:   Organic Gardening in the 21st Century (visit local organic farms and vineyards)
Wed:   AM:   Klamath River Rafting
PM:   Salmon Studies
Thur:  AM:   Karuk Tribe Natural Resource Dept. and Refugio Work with Riverkeepers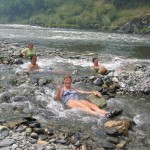 PM:   Traditional Salmon Bake
Fri:     AM:   Native Culture: Language and Basketry with Native speaker and master weaver
PM:   Conclusion and Farewell
Tuition
$450 per student. The cost of tuition is minimal so that the students can feel free to purchase goods at all of our visits, as well as eat well locally. You will find that the local community eagerly supports you, and you can count on their volunteerism. College credit paid by student ($35-40/CEU).
Lodging and Accommodations
Pines Trailer Park, Orleans 530-627-3425
Sandy Bar Ranch, Orleans Cabins 530-627-3379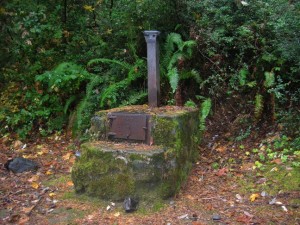 US Forest Service Campgrounds. Reservations not needed at:
Ee-na-nuck Camp, Orleans
Pearch Creek Camp, Orleans
Dillon Creek Camp, Somes Bar
Oak Bottom Camp, Somes Bar
Things to do in Orleans
Cabot Organic Vineyards, 530-627-3397 http://cabotvineyards.com/
Coates Organic Vineyards, 530-627-3369 http://www.coatesvineyards.com/
Hiking and birding throughout the Marble Mountain Wilderness Area
Orleans Mining Co. Cafe, 530-627-3213 (voted one of the top 10 burger stops by Harley Motorcycle Magazine)
River Artisans Art Gallery, 530-627-3234
Salmon River Outpost, organic and homemade food, 530-469-3350 Somes Bar General Store (7 miles upriver)
Sandy Bar Ranch and Nursery, all organic, 530-627-3379 http://www.sandybar.com/
Shiatsu massage, body work, acupuncture, and herbal remedies – Lang Kinzie and Cristina America, 530-627-3083, cristina.america@yahoo.com
White water rafting, 530-469-3349, whitewaterwalrus@hotmail.com
For a map of the area >>> Mapquest.com/maps
Participants
Our community partnership is a collaboration of university professors, tribal elders, and:
California Indian Basketweavers Association (CIBA)
California Indian Radio Project (No. Calif. Cultural Communications and KIDE-FM)
California Indian Storytellers Association (CISA)
California Native Plant Society (CNPS)
Following the Smoke (Karuk Basketweavers with the US Forest Service)
Hoopa Tribal California Conservation Corps (TCCC) and AmeriCorps
Humboldt State Univ. Environmental Science Dept.
Humboldt State Univ. Extended Education Dept.
Karuk Language Program
Karuk Tribe Dept. of Natural Resources
Klamath River Restoration Project
Klamath Forest Alliance
Mid-Klamath Watershed Council
Orleans School
San Francisco Culinary Institute
State Dept. of Education, Office of Environmental Education
Starritt Studios
US Forest Service
II Indigenous California Baja Cruise
This course is modeled after the EER, in that it targets local artisans and historians on site. The two sites selected for this course are both villages with traditional potters and weavers. It serves to preserve local culture by bringing students to see first hand the ancient arts still produced in the 21st century. Few students can resist purchasing authentic indigenous arts from the master artist herself. Josephina (left) is 84 and still making pots by gathering her own clay and baking the pots in the way of her ancestors.
WILD BY NATURE offers our students 5 days immersed in indigenous California traditional arts. Visit Baja in a 70' yacht, the most aesthetic way to travel the northern Baja coast from San Diego to Ensenada. This course offers professional development and curriculum building. Teaching from a multi-disciplinary approach, WILD BY NATURE curriculum includes history, archaeology, geology, environment, indigenous arts (pottery and weaving), indigenous foods, intro to Indian and Spanish languages, and Mexican Indian etiquette. As a model for teacher education, the cruise serves as a forum for eco-tourism and eco-education, thus preserving the integrity of local culture and indigenous arts. 2.5 or 3 units Continuing Education Credit (CEU) available.
The Baja Cruise is more accessible than the Klamath River retreat and it draws from a larger population center in San Diego. Look here to visit the traditional artisan villages: Kumeyaay Paipai artisans.
Class Schedule
Mon: Cruise from San Diego to Ensenada. Coastal Baja California geology and history, presented on board by Mexico professora and aficionada.
Tues:  Travel to indigenous Kumeyaay Paipai villages to visit traditional artists, small museums, and rock painting. Lunch at host site.
Wed:  Travel to indigenous Kumeyaay Paipai villages to visit traditional artists, small museums, and mission winery. Lunch at host site.
Thrs:  Local Ensenada museums, art, Azteca traditional restaurant for lunch (paid by student). Spend the day enjoying Ensenada and surrounds. Afternoon geological trips available (La Bufadora, etc.).
Fri:  Cruise up the coast to San Diego. Directed academic studies and conversation.
Tuition
$1000 per student for five days sailing roundtrip from San Diego to Ensenada, with four nights at the old Hotel Mission Santa Isabel http://www.baja.com/ENSENADA/lodging/santa_isabel/. Also included is transportation to remote artisan villages of traditional arts, with lunch provided by our hosts. College credit paid by student ($35-40/CEU).
Participants  with notations
Kathryn Wild, PhD, CEO: Academic Advisor and host: Your students want structure and hierarchy.
Advertising Agent: Hiring a reliable, energetic ad person can save you a lot of headaches and attract a lot of clientele.
Yacht owner: Make a thorough check on your captain, as you are legally and morally responsible for your staff and your guests.
US Customs: Know and honor the laws of the land, wherever you may travel.
Traditional potters and weavers: Make sure that you only select eager artisans in your host villages.
Professor and historian as lecturer, interpreter, expert in Native American Studies: This person will act as a liaison at your host sites. It is imperative that you come as gracious guests.
Mexico aficionada and professora in geology, history, and culture of the northern Baja coast: An enthusiastic academic should accompany you during travel time.
Representative from the Mexico State Department in Mexico: Securing all levels of society will insure the validation of your program. An offical from the State Department can be a valuable educator and field guide.